The double-seal passwall flanges are made to let pipes from inside the non spill traps or other products to the outside.
Unique in their kind, they have been made with MTVC66.1/2 series material and guarantee double watertight sealing, inside and outside the no spill trap.
A special feature of the flanges is that they can use only one kind of flange for different pipe sizes.
They are manufactured in various models and sizes, in order to fit any kind of use.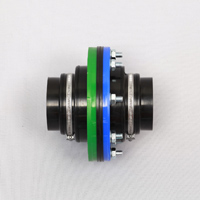 | | | | | | |
| --- | --- | --- | --- | --- | --- |
| External side | Interior side | Material | Model | Code | Download |
| 132mm / 125mm | 132mm / 125mm | MTVC66.1/2 | Tuscan | FPTS | |
| 4" / 3" / 2"½ | 4" / 3" / 2"½ | MTVC66.1/2 | Florence | FPFI | |
| 2" / 1"½ / 1" | 2" / 1"½ / 1" | MTVC66.1/2 | Prato | FPPO | |
| 1" / ¾" / ½" | 1" / ¾" / ½" | MTVC66.1/2 | Iolo | FPIO | |
| 4" / 3" / 2"½ | 15mm / 0,5mm | MTVC66.1/2 | Cable ducts | FPGIO | |
| 2" / 15mm / 0,5mm | 15mm / 0,5mm | MTVC66.1/2 | Retrofit | FPRTF | |
| // | // | INOX 304 | Grounded connector | COMT | |